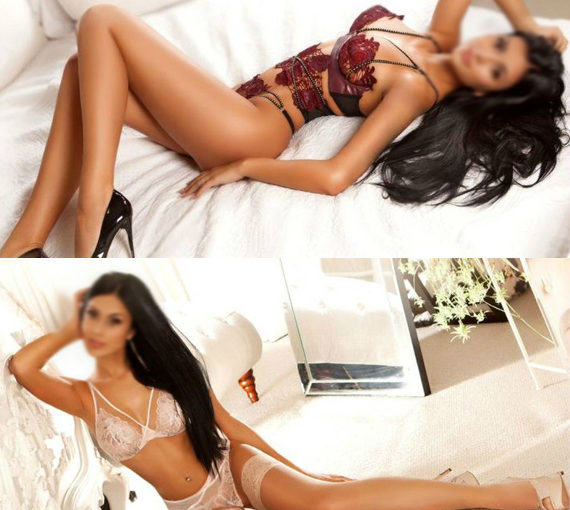 YOUR FIRST ENCOUNTER WITH AN ESCORT? NO WORRIES. HERE IS YOUR STEP-BY-STEP GUIDE
Booking an escort for the first time can seem like a scary prospect – especially if you don't feel too confident. It's understandable that people have a negative perception of call girls and this is largely due to controversial films, documentaries and articles written in the media.
However, you should put your fears aside because you will very quickly find that hiring an escort is nothing to be ashamed of and absolutely something that you will enjoy and remember for the rest of your life.
We want to help put your mind at rest and so we have outlined below the main steps you will go through from start to finish.
BOOKING YOUR ESCORT
You can book escorts via email or phone. Once you have contacted the agency and selected your model, the following details will usually be required:
• Would you like a home or hotel visit?
o If hotel – which hotel are you staying in, what is the name you have checked in with and what is your room number?
• What date and time would you like the booking for and for how long?
If you need recommendations for hotels or anything else, most agencies will be happy to help. Escort Beauties are more than happy to help plan your perfect experience.
MEETING YOUR ESCORT
Depending on the request and regulations of the hotel, most clients either meet their escort in the hotel lobby or if possible have the girl go directly to their room.
The first thing to do when your call girl arrives is to relax, enjoy her beauty in real life, and then pay her. Escorts will not engage in any activities until they have been paid and this is required by all agencies to avoid any complications.
Once your escort has been paid she will contact the agency to confirm that the booking is going to take place. If you have requested any special requirements then don't worry – your escort will already be aware. She may want to discuss them if necessary.
After the initial moments are out of the way, just enjoy the experience. Start conversing, get to know each other and take your time. There is no need to rush your time together – unless that's what you want of course!
TAKING THE NEXT STEPS
Escorts generally follow a standard pattern unless you have specific requirements which is as follows:
• Slowly undress the client
• Arouse the client by hand and usually by mouth (with a condom)
• Once aroused begin to engage in sexual intercourse (again, with a condom)
• Adopt the best positions to suit you to ensure ultimate satisfaction
You can of course ask your escort for specific desires and as long as they are part of the package then they will be more than happy to assist. Make sure if you have requests that go above and beyond the classic oral and intercourse that you have consulted the agency prior to your appointment because they may need to be agreed in advance and will usually cost more.
POST INTERCOURSE
Once you have reached climax, the escort will usually help you clean yourself up. Following this she will probably let her driver/agency know that she needs to leave via text and will have a shower. This is common practice, so do not be alarmed.
If you have a short booking then the escort will leave as soon as you have climaxed, even if you have time left. So if you want to maximise your time with an escort pace yourself!
If you have a longer booking then after intercourse your escort will start a conversation with you and you take it from there.
Some clients tip their escort but this is not essential.
The most important thing is to just relax, be yourself, and enjoy your time.